Mrs. Schnell's '17 Cherokee started exhibiting an unpleasant issue about a week ago. The car would start cold and run normally, but was consistently stalling when pulling away from the first full stop. It was reluctant to restart - the starter would crank MOSTLY normally, although it sounded a little strained. Eventually - after a LONG crank cycle (it's push start, so you don't get any input over how long it cranks) it would catch, fire up, and be fine for the rest of the day.
On Saturday morning, it got much worse - driving it for my morning caffeine infusion, it stalled at EVERY stop sign, and it damn near didn't restart. I was REALLY grateful this happened to me and not the wife.
The Google, of course, provided loads of useless and terrifying information about serial crank position sensor failure, incurable vacuum leaks, etc., so I tossed the iPad aside and started poking at shit.
There were no codes at all, nothing pending, no emissions issues, nothing suggesting any problems with fuel, air, or spark. Dammit.
I don't have a handy way to check fuel rail pressure, and thus no way to test a hunch that it might be a fuel pump issue (either a bad pump or debris from recent off-roading and/or bad gas in Big Bear), so I figure the easiest place to start is tracing grounds to the ECU, engine, and transmission. Since I'm lazy, I start with the battery end of the harness. The 10mm nut on the negative terminal is as tight as it will get...yet when I pushed back from the engine bay in disgust, the negative clamp rotated about an eighth of a turn around the battery post.
This is so damn typical of "modern" vehicle design. The "old style" battery terminal clamp - a semicircle of soft metal (probably lead) with a bolt through it - could just have been tightened. Jeep switched to using a cam-lock terminal clamp that uses a tapered bolt and a nylock nut - but there is no slop in the Jeep clamp; it' can't just be tightened MORE. This wouldn't have been a problem with an old-style clamp, but the new cam-lock style clamp CANNOT just be snugged up. It's ridiculous: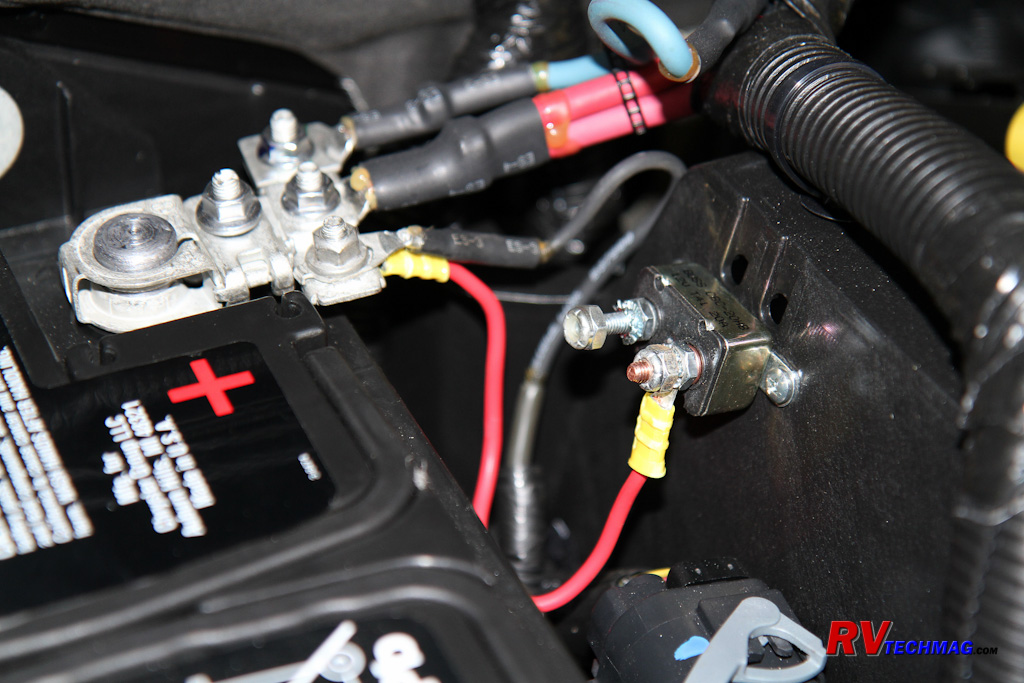 (Random Google image, not my car)
In the photo above, the nut closest to the battery post is what locks the clamp to the post. As you can see, there is no way to adjust the clamping force. What a stupid "upgrade."
For the time being, half of an Autozone terminal post shim is working perfectly to make the post thick enough for the clamp to work effectively. Next weekend, I'll remove that abomination entirely and replace it with a $5 lead clamp that will never fail.
The stall problem appears to be resolved, which is nice.